will be at Mount Snow on Tuesday, November 28 – Wednesday, November 29, 2023.
The keynote presentation will be Monday, November 27th, at 7:00pm.
Theme: "You've Got to Move It – Move It!"
Description:Come MOVE IT MOVE IT for two days and spend lots of time on snow with members of the Eastern Region's Advanced Children's Education Team! Children's Academy will offer many opportunities to develop more creativity while crafting engaging, playful, exploratory kid's lessons, and participants will slide away with a deeper understanding of how to address the challenges which can arise in teaching children. Four modules will be offered for every group:
Kids FUNdamentals:

Understand and explore how children exhibit the technical fundamentals, and how to use these fundamentals to build movement assessment skills and improve personal performance.

Would You Rather?:

In this session we will address less than ideal scenarios and challenges in lessons using creative problem-solving and decision-making skills to generate positive outcomes.

Boredom Buster:

What can instructors do to better engage students when lessons contain a variety of skills and motivations? Learn to use activities that work for diverse groups to develop a positive learning environment for all individuals.

My Pockets Are Full:

Explore how to use physical props and creative prompts to plan engaging and exploratory learning experiences that inspire productive movement on snow.
It's going to be fun, we're going to work, we're going to move, we're going to learn!This event is going to be an absolute blast and an educational boost for any instructor. All you need to bring is your experience or interest in teaching children to ski or snowboard, and you'll leave with your pockets full! 
This is a multidisciplinary event with the possibility of alpine, snowboard, and telemark participants in the same group. There are three tracks available, please choose one when registering: 
New Children's Instructors
Experienced Children's Instructors
Trainers and aspiring Trainers of Children's Instructors
Registration Details
| Event | Details | Dates | Registration |
| --- | --- | --- | --- |
| Children's Academy 2023 | All Members & Non-Members | Nov 28-29, with keynote presentation on Nov 27, at 7:00pm. | ONLINE REGISTRATION |
| Snowsports Management Seminar 2023 | All Members & Non-Members | Nov 28-29, with keynote presentation on Nov 27, at 7:00pm. | Snowsports Management Seminar Information |
| Eastern Trainers Academy 2023 | Alpine Level II or III Certified Trainers | Nov 28-29, with keynote presentation on Nov 27, at 7:00pm. | Eastern Trainers Academy Information |
| EXTRA Banquet Ticket | N/A | Enjoy dinner as an additional guest on Tuesday, November 29th. Join the cocktail hour starting at 5:30pm in the Deerfield Conference Rooms followed by the banquet and awards at 6:30pm in the Somerset Ballroom. | ONLINE REGISTRATION |
Lodging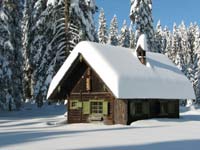 Discounted lodging rates are available at the Mount Snow Grand Summit Hotel and Conference Center. Attendees should call (855)948-0698 and refer to the PSIA-AASI Snowsports Management Group or use code SSNPSA23 to make reservations. After November 17th rooms will be available on a first come first served basis. Reserve early!


"This event is made possible in part through a grant from the PSIA-AASI Education Foundation."